Triangle NC Resources
Community Events
Welcome to the Triangle! We thought it might be helpful to pull together a list of our favorite Community Events to get you started! You'll be making your way across the Triangle in no time! This is not a complete list of all the great events in our area, but it'll give you a good start!
Benson
Benson Mule Days - September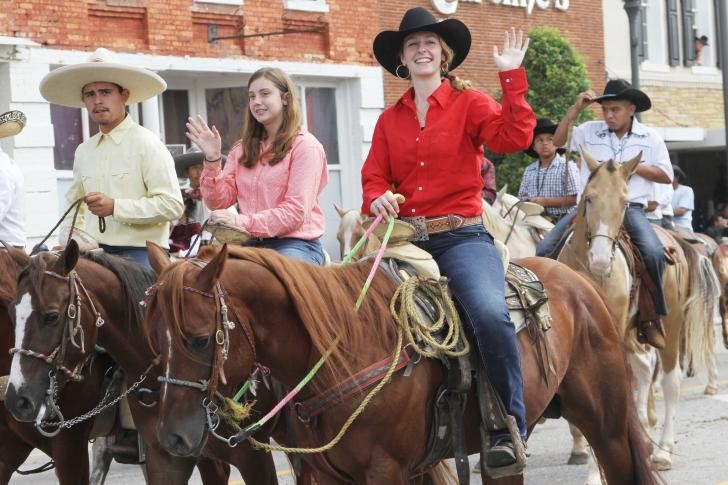 (Photo Credit - WRAL)
This festival is more than just mules - there's something for the whole family! Enjoy rodeos, carnival rides, mule pulling contests, parades, arts and crafts, vendors, live Bluegrass shows, and more! The main draw is the parade which features hundreds of mules and horses, buggies, and you may even see some "unusual" entries! Bring your walking shoes! This festival normally brings out 40,000-50,000 people!
Cary
Lazy Daze Arts and Crafts Festival - August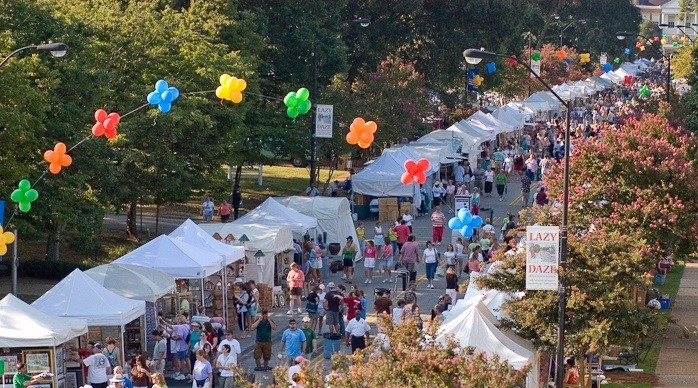 The Lazy Daze Festival in Downtown Cary is an ideal place to support your local vendors! Take a stroll down the beautiful streets of Cary and find some unique gifts for others or great finds for yourself!
Clayton
Clayton Harvest & Music Festival - September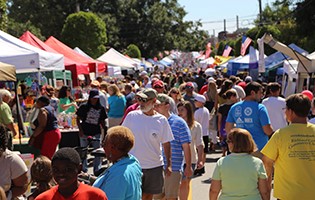 The Clayton Chamber of Commerce puts on 5 days of fun in September! This annual weekend includes music, vendors, food, rides, and live performances! There's something for the whole family to enjoy at the Clayton Harvest & Music Festival!
Dunn
301 Endless Yard Sale - June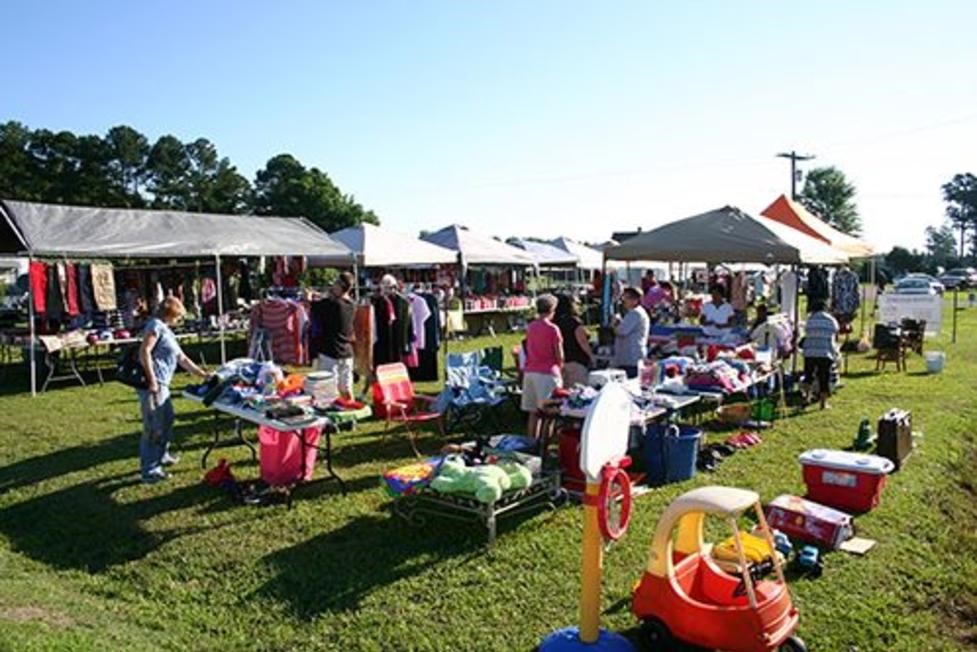 (Photo Credit - Johnson County Visitor's Bureau)
The 301 Endless Yard Sale is one of the more unique events in the Triangle area to check out! Join others in decluttering and set up your own booth, or put on your walking shoes and see what treasures you can find!
Durham
Bull City Food & Beer Experience - February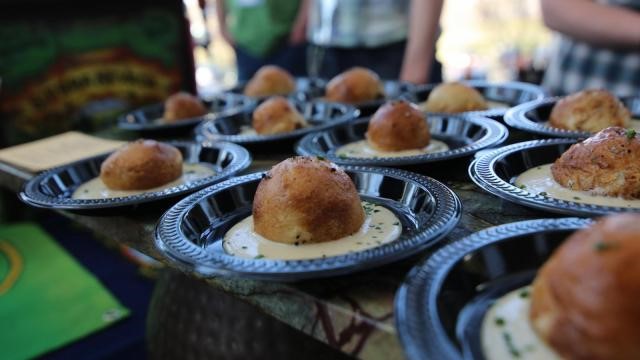 The Bull City Food & Beer Experience features local restaurants and breweries. Enjoy unlimited food and beer samplings are available throughout DPAC - including local food trucks!
Fuquay-Varina
Haunted Trail - October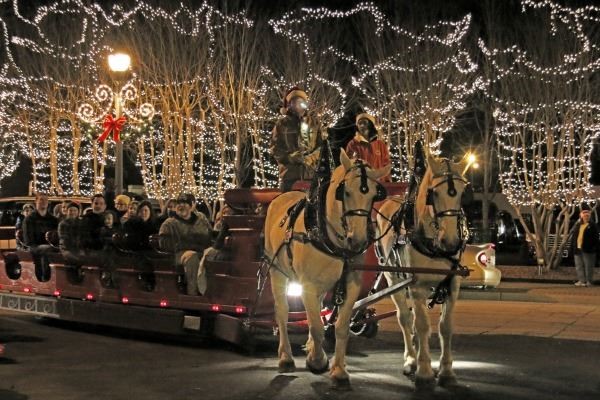 The Fuquay-Varina Haunted Trail has events for young children and adults! Come early for a fun-filled family outing perfect for young children - including special characters along the trail! If you're in for a fright, come later with your adult friends (Children between 10-12 must be accompanied by an adult) and get unexpected surprises around each turn!
Garner
Strawberry Festival - April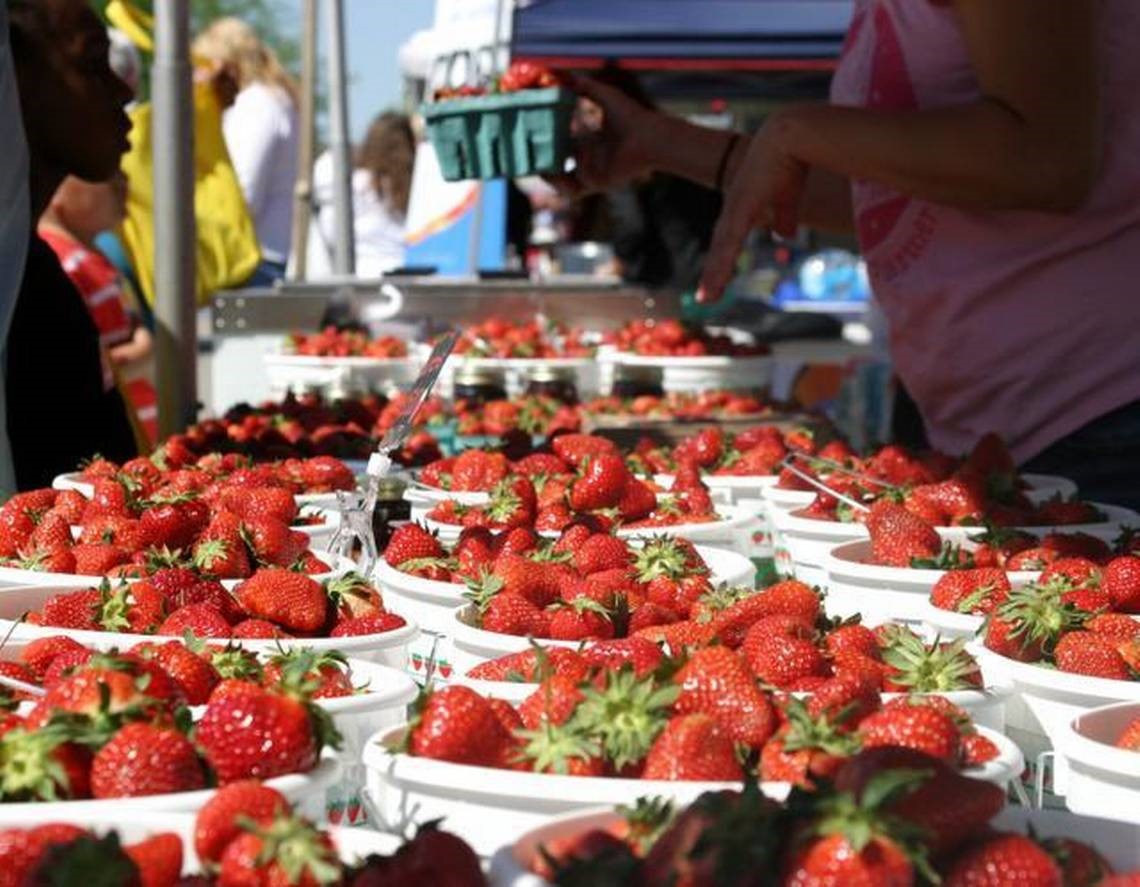 Bring your friends and family out with you to the Strawberry Festival in Garner! Enjoy fresh strawberries, vendor booths, food trucks, and games for the kids!
Holly Springs
HollyFest - October

HollyFest is one of the most coveted events in Holly Spring! Enjoy these great highlights:
Fire Truck & Police Vehicles
Live Entertainment
Business Expo - Support your local businesses!
Arts & Crafts Vendors
Children's Corner
Food Trucks
Non-Profit Groups
Knightdale
Cinco de Mayo Special Abilities Celebration - May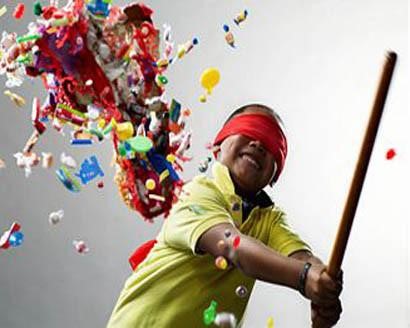 The Cinco de Mayo Special Abilities Celebration is hosted in Knightdale and free to all attendees. This event has a variety of activities for children and families including food, crafts, and pinatas! This event is open to children with special abilities from ages 6 to 12 and their families.
Raleigh
First Night Raleigh - December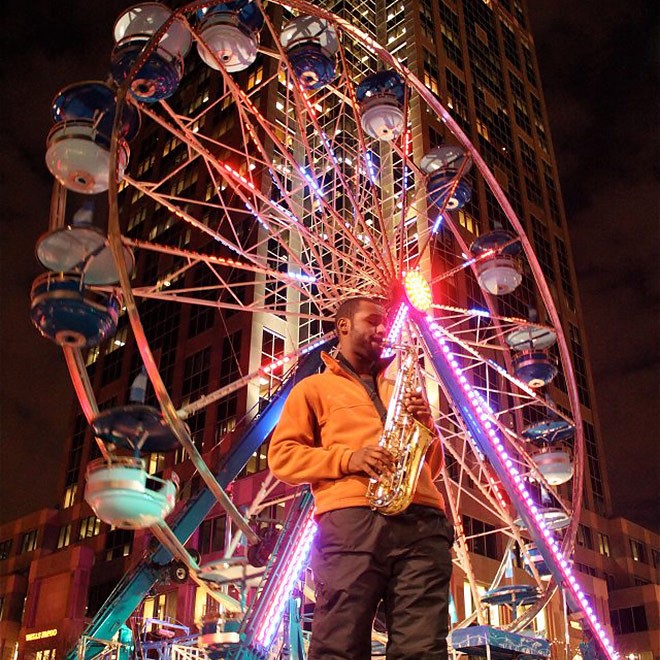 (Photo Credit - First Night Raleigh)
First Night Raleigh is one of the largest parties in the Triangle! Over 20 blocks of Downtown Raleigh are packed with live music, live performances, amusement rides, and more! End the night with the famous Acorn Drop!
Smithfield
Ham and Yam Festival - May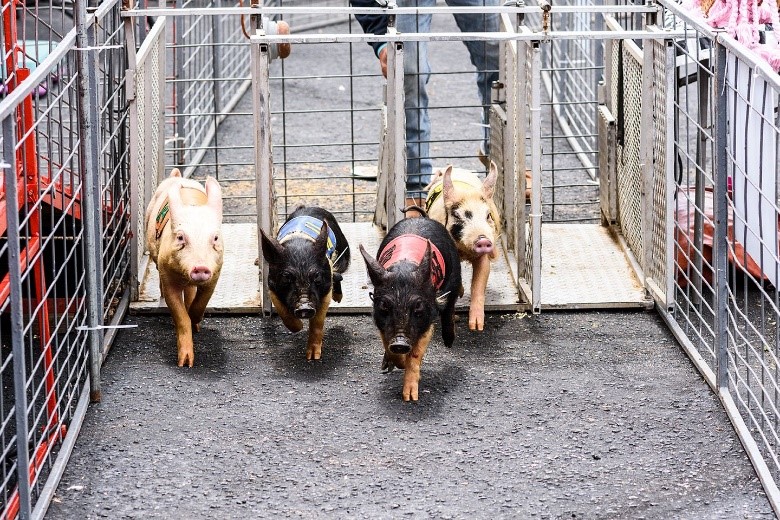 The Ham and Yam Festival is hosted in Downtown Smithfield and spans several blocks. You can enjoy vendors, a variety of local food vendors, local bands, live dance groups, and more! You'll love interactive events such as the sweet potato eating contest, pig races, barbeque cook-offs, rubber duck race, and more!
Wake Forest
Meet in the Street - May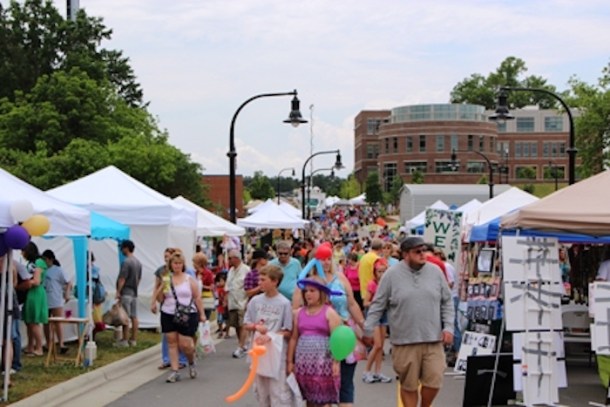 Meet in the Street spans Wake Forest's quaint Downtown. Enjoy local vendors and pick up handmade crafts for yourself or a friend! There are amazing food vendors and a Beer Garden for the adults!