Smart Homes in the Triangle
Posted by Brandy Lawson on Tuesday, June 16, 2020 at 2:49 PM
By Brandy Lawson / June 16, 2020
Comment
Smart Homes in the Triangle – Home Certifications
Welcome to our series on Smart Homes! We're going to start off this series by sharing the different types of home certifications you may see when touring homes for sale and what they actually mean. There are some certifications you may want to look for in your next home! If so, make sure you mention those to your Realtor so they can keep an eye out for Smart Homes in the Triangle that fit your needs!
National Green Building Standards (NGBS)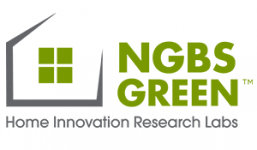 This certification program contains six parts designed to create healthier homes. The NGBS focuses on improving site design, resource efficiency, water efficiency, energy efficiency, indoor environmental air quality, and building operation and maintenance. This certification is accomplished via a third party to be :
Healthier: fresh air ventilation, limits pollutants and contaminants, prevent moisture problems
Less Cost: cost-effective energy and water efficiency practices
Sustainable Lifestyle: reducing carbon footprint, responsible land development, preserves natural resources
LEED Certification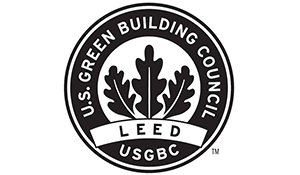 The Leadership in Energy and Environmental Design (LEED) is the most widely used third party verification for green buildings. Homes can earn one of four rating levels: Certified, Silver, Gold, or Platinum. Homes with one of these certifications are resource efficient, use less water and energy, reduce greenhouse emissions, and save money.
ecoSelect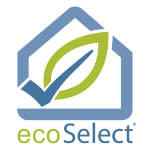 This certification focuses on quality assurance, high performance building envelope, programmable thermostats, energy efficient lighting, high efficiency HVAC, reduced water usage, and advanced air sealing. This certification can be expanded to include ENERGY STAR, Green, Solar, and Zero.
ENERGY STAR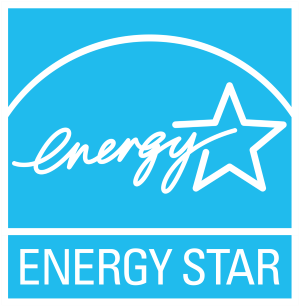 ENERGY STAR is one of the most common certifications and one of the most recognized as well. This certification reduces energy bills and improves comfort while reducing greenhouse gas emissions. Benefits of having an ENERGY STAR certified home include:
Independent inspections and testing from certified professionals
Materials and equipment that deliver better performance and quality
Consistent temperatures with constant supply of fresh, filtered air reducing indoor pollutants, dust, pollen, and allergens
Lower utility and maintenance costs
HERS Rating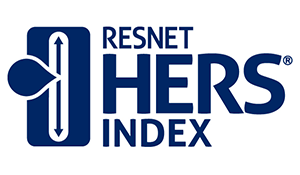 This rating system inspects, tests, and calculates home energy performance. Certified inspectors verify energy efficiency. A standard home ranks at 100 with lower numbers meaning more energy efficient.
DOE Zero Energy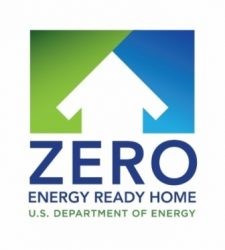 The DOE Zero Energy Ready Home Program has seven components allowing the Department of Energy to evaluate homes to be comfortable, energy efficient, and performance ready. Aspects of these homes include optimized thermal protection, whole-house water protection, high-performance heating and cooling, high-efficiency components, comprehensive indoor air quality, solar-ready construction, and enhanced quality assurance.
If you have a DOE Energy Ready Home, these homes are also HERS rated and ENERGY STAR rated.
Passive House (PHIUS)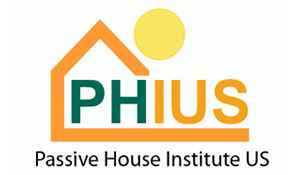 Passive House is for ultra-low energy buildings that require little energy for space heating or cooling. If you have a PHIUS certification, you will have:
DOE Zero Energy Ready Home Status
EPA Indoor airPLUS Label
HERS Rating
EPA Indoor AirPLUS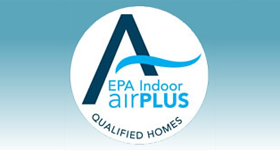 This specification by the Environmental Protection Agency helps home builders improve the quality of indoor air. This includes installation of moisture control systems, heating, ventilating and air conditioning systems, combustion venting systems, radon resistant construction, and low emitting building materials.
---
If you're interested in seeing Smart Homes in the Triangle area, there are a few ways to check them out!
High Performance Home Tour
A great way to tour many Smart Homes in the Triangle is what was formerly known as the Green Home Tour. Now called the High Performance Home Tour, this features homes that are energy efficient in Durham, Orange, Chatham, Wake, and adjacent counties. Homes on this tour have been certified in one of the following ways:
National Green Building Standard (NGBS)
LEED Certified
Eco-Select
ENERGY STAR
You can check out information on the latest tour by visiting their website here.
Triangle Parade of Homes
Many homes within the Triangle Parade of homes include features that are energy efficient and considered smart homes. This makes the Parade of Homes a great way to tour Smart Homes in the Triangle. If you're only interested in viewing the homes on the tour that have these features, we recommend doing some research on the homes before you tour, as there are hundreds of homes featured on the tour each year.
Homes on this tour feature the latest in home design, décor, and technology making it a great place to check out the latest technology in energy efficiency.
You can check out information on the latest tour by visiting their website here.