Smart Homes in the Triangle - Outdoor Efficiency
Posted by Brandy Lawson on Wednesday, September 16, 2020 at 4:38 PM
By Brandy Lawson / September 16, 2020
Comment
Smart Homes in the Triangle
Outdoor Efficiency
Outdoor automation is one of the most diverse parts of having a smart home because there is so much you can do based on your property type! From outdoor lighting to automated lawncare, there's so much you can do to make the outside of your home just as efficient as the inside!
Lighting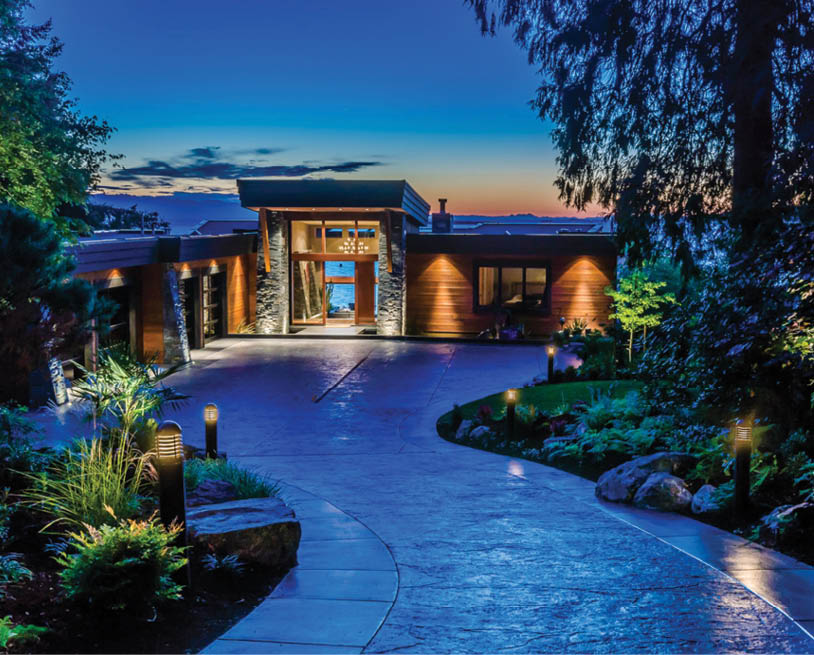 Lighting can be as simple as motion sensor flood lighting or as intricate as specialized entertainment lighting. All of which have the ability to be controlled via smart device depending on the capabilities of the lighting purchased.
Entertainment lighting can make any event at your home from outdoor dinners to garden parties have an extra level of finesse. These can be controlled via smart device and can even be synced to music systems. An additional smart feature of entertainment lighting is the ability to brighten or dim the settings for the type of event you're having.
Solar lighting can be another option that saves money over time and is also very energy efficient. Many think you lose the ability to control with a smart device, but there are actually many solar lights that have those capabilities! While these can have a larger price point up front, they are an investment that will save money long term.
Security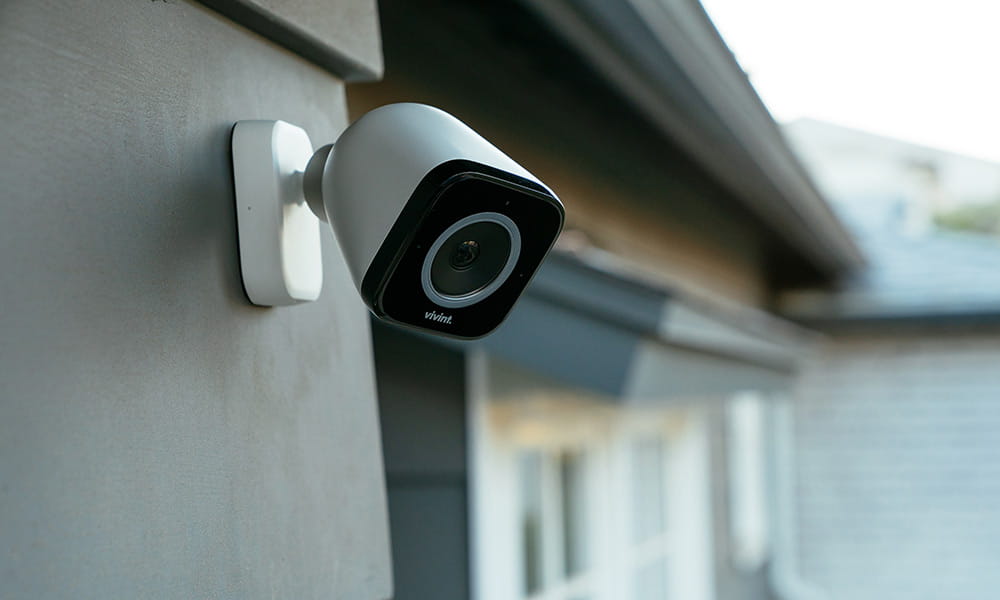 Floodlights are one of the more common outdoor smart features that individuals include in their homes. They can do so much more than scare away burglars with motion sensing! Floodlights also have the ability to be scheduled to come on at certain times, use as additional outdoor lighting when needed, and can be turned on at the touch of a button if you're out of town, etc.
Cameras are another large security option you may want to use to enhance the smart features of your home. Outdoor camera options can be used to keep an eye on trespassers on your property, trail cameras to keep an eye out for wildlife on large properties, and even doorbell cameras to see who is at the door and watch for package deliveries.
Entertainment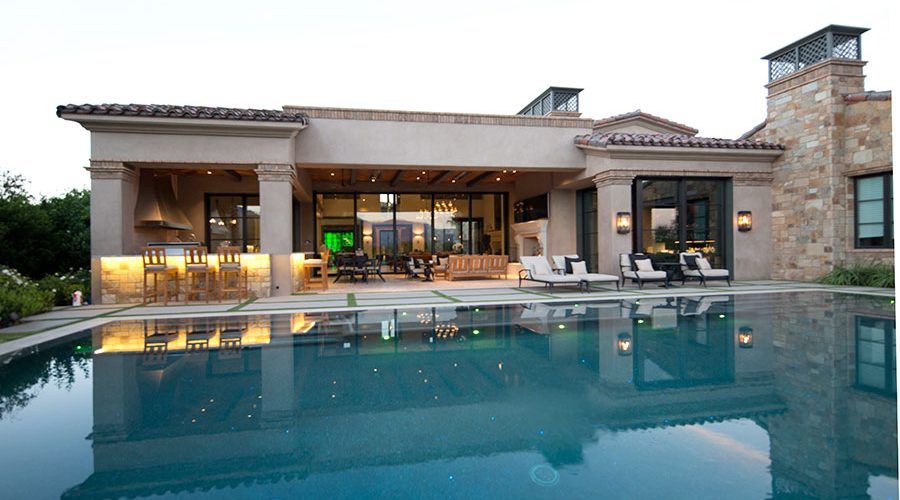 Pools and hot tubs are great entertainment options for your family and your friends to enjoy. Although they can be a lot of upkeep, there are new smart options for pools that make their upkeep a little easier on the owner! Temperature control systems are popular in climates that have multiple seasons. This allows you to use your outdoor entertainment spaces all year long. You can also employ automated pool pump systems to help keep your pool areas clean. There are also systems that can tell you chemical levels in your pool so you can keep up to date on upkeep before the chemical levels get out of control.
Entertainment systems allow you to set the mood of your outdoor space. An increasingly popular purchase for smart homes has become outdoor projectors. This allows you to create a fully automated viewing system to watch movies with the family, or have a showing for the whole street! Outdoor speakers are also a popular option and can easily be controlled via a smart device so you never have to step away from your conversation to alter the sound!
---
If you're interested in seeing Smart Homes in the Triangle area, there are a few ways to check them out!
High Performance Home Tour
A great way to tour many Smart Homes in the Triangle is what was formerly known as the Green Home Tour. Now called the High Performance Home Tour, this features homes that are energy efficient in Durham, Orange, Chatham, Wake, and adjacent counties. Homes on this tour have been certified in one of the following ways:
National Green Building Standard (NGBS)
LEED Certified
Eco-Select
ENERGY STAR
You can check out information on the latest tour by visiting their website here.
Triangle Parade of Homes
Many homes within the Triangle Parade of homes include features that are energy efficient and considered smart homes. This makes the Parade of Homes a great way to tour Smart Homes in the Triangle. If you're only interested in viewing the homes on the tour that have these features, we recommend doing some research on the homes before you tour, as there are hundreds of homes featured on the tour each year.
Homes on this tour feature the latest in home design, décor, and technology making it a great place to check out the latest technology in energy efficiency.
You can check out information on the latest tour by visiting their website here.