If You're Buying a House in 2024 Start Now With These Tips
Posted by Russ Lockamy on Friday, August 4, 2023 at 10:26:11 AM
By Russ Lockamy / August 4, 2023
Comment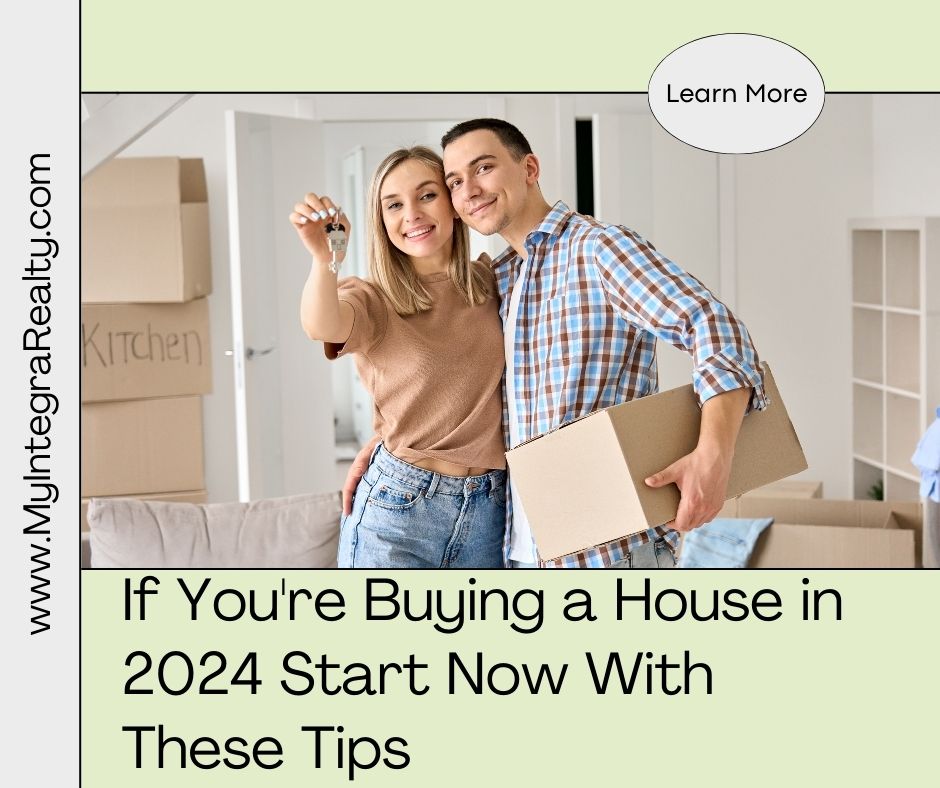 If 2024 is the year you are going to be a homeowner or perhaps you're going to sell your house and purchase a new one, start now before you're even looking at any homes.
Let's start with first-time homebuyers; if you've never purchased a property before but you're tired of renting in 2023 is your year to be a homeowner, start now, immediately, by saving up some money and getting your credit in good condition.
It's important to have a credit score of at least 680 so get a check of your credit score by one of the three main credit scoring companies or simply by one of the free companies out there. It's a simple check and you can certainly order a report as well stating more information, all of your accounts and past accounts, and check for any errors. Get this all in good working order.
If you need to increase your credit score, make sure that all of your bills are paid on time, pay off any outstanding debt, correct any errors or mistakes, and stay up-to-date on all of your bills and payments.
It's also important to save a little bit of money. There are low down payment options and ways to save money when buying a house, but purchasing property still takes some liquid cash. You'll need money to put down an earnest money deposit, which is typically anywhere from 1% to 5% of the purchase price of the home. This could mean several thousands of dollars that you'll need to hand over to your real estate agent in order to secure the property.
You may also need money for things like appraisals, inspections, and down payments. The FHA has a 3.5% down payment option and there are different grants and assistance programs to help make up the difference.
Make a list of what you're looking for. This may be difficult if you've been a renter for quite some time. But remember, you will now be responsible for everything in the house, so if something breaks, you will need to be the one that repairs it or replaces it. Moving into a condominium or townhouse might be a great transitional home is everything on the inside of the home is your responsibility while everything that is on the outside, exterior or common areas is the responsibility of the homeowners association.
If you are selling your home and buying a new one.
If you plan on selling in 2023 or 2024 and purchasing a new property you probably have some idea of what being a homeowner is really like. As with first-time homebuyers, it's important to save up some money and improve your credit score and history. You probably also have a good idea as to what you don't like and things you do like about your current house. Make notes, make a checklist, and write down things that you simply will not stand for or tolerate and items that you simply must have in the home. Be specific. Make notes as to what you want in the neighborhood as well. Do you want to be within a certain school district? Do you want to be close to markets, banks and, necessities? Are you looking to live in a neighborhood or farther from town?
One good thing about selling a home and buying a new one is at the equity you should gain from the sale of your current home should pay for most if not all of the down payment on a new house. This is usually only the case if you've lived in the home at least 3 to 5 years. However, it's still important to have liquid funds available for your earnest money deposit and home inspection. Plus, you want to be well aware as to what the closing costs will be as your down payment may not cover your closing costs.
Once you are prepared to purchase a house you can confidently jump into the real estate market browsing homes, making notes about what you love and what you don't like, until you find the home of your dreams. Ready to get started for 2021? Give me a call today. I'd be happy to offer more tips for first-time homebuyers or repeat home buyers in Raleigh NC and surrounding areas.