Meagan Shaffer Perry
REALTOR® - Sampson, Harnett, Johnston, Cumberland, and Wake Counties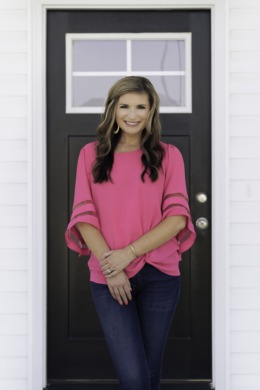 Meagan is a native of Sampson County, where she graduated from Midway High School. She is a graduate of the Campbell University Lundy-Fetterman School of Business with a degree in Business Administration and a concentration in Marketing and Management. She cherished the invaluable experience that she gained while a student at Campbell University. It allowed her to be involved in a wide array of aspects of the business world.  Meagan believes honesty and loyalty, as well as genuine customer service make your home buying or selling journey one to remember, and she looks forward to giving you the one-on-one expertise you deserve when purchasing or selling a home. She is currently involved in marketing at her church, The Journey. Meagan is energetic, passionate, and eager to help you buy or sell your home!
Testimonials
Meagan was amazing. She was available when we needed her and always got back to us when she couldn't answer the question right away. The most impactful characteristic to us was Meagan's honesty and sincerity. We felt comfortable and trusted her which is. So important during the stressful time of buying selling and moving. We chose to have her help us buy out of the area because of that trust. Meagan was a true professional and managed the whole process for us making it so much less of a headache for us. It went so much more smoothly with Meagan representing us We have used other agents buying and selling before. Meagan was amazing and one of the best we have ever worked with. This process would have been so much worse with someone else managing the details. We can't thank Meagan enough.
Michele G Sampson county NC, left feedback 3 months ago
Meagan understands the needs of her clients. She worked diligently and effectively and met our needs to ensure we found the right house in the right time frame. She understood the need for us to be close to our family and the church where I serve. I highly recommend Meagan. Meagan worked well with us to ensure we knew all the information we needed to know, and she took the time to explain things to us. She was always willing to listen and communicate with us. We enjoyed working with Meagan. I would highly recommend her to our friends and family.
Jonathan Stafford, left feedback 3 months ago
We could not have had a better experience if we had went with any other realtor than Meagan. If integra realty employs people like Meagan, then integra realty is a great company. The only improvement that Meagan could have would be to take some time for herself because she gives so much of herself to her clients. Kind, caring, compassionate, and quite simply the best realtor I have ever had the privilege of working with.
Bailey & Chandler Burns - Dunn, NC, left feedback 3 months ago
More Testimonials