Jamie Tulak
REALTOR® - Wake County, North Carolina & Fresno, Kings, and Tulare Counties in California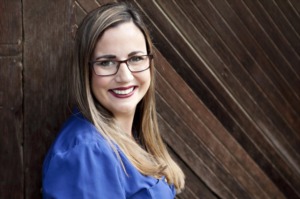 Jamie and her family recently relocated to the triangle from California and brings with her 8 years of real estate experience in which she has been a top producing agent in Kings County, CA in each of those years.
Her experience, success, and reputation earned her a 3 year position as a Director on the Kings County Board of Realtors (in California.) Her natural talents paired with experience allows her to see homes through the buyer's eyes in which she can market a home to stand out to a wide range of potential buyers. Her extensive experience of marketing real estate properties and leveraging the latest technologies set her apart from other real estate agents in the area and has enabled her to develop the most extensive marketing plan around which has yet to be matched, including Free home staging. Her knowledge and dedication has helped her to quickly become the local subject matter expert in our real estate market and a master of getting homes sold quickly for top dollar. Jamie's passion for her clients and mission to use her platform to be a light in our community is evident with every transaction and beyond.
Jamie was nominated for realtor of the year in 2017 & 2018. She lead her team to winning Real Estate Office of the year in 2018, and lead the team to selling
over 25 million in real estate sales. Jamie has a Bachelor of Arts degree in Interior Design from California State University, Fresno. She has developed her design eye, and started a staging company in 2015, which helped propel her success at a faster rate. Her clients realized her natural design talent, and it quickly grew her real estate business into what it is today. She is highly recognized as a marketing expert, negotiating master, and has much success closing homes quickly. Jamie is also MRP (Military Relocation Professional) certified, and has extensive experience helping military veterans and their family's with a PCS move and relocation.
You can find her hanging out on the weekends at 12 Oaks in Holly Springs with her husband of 8 years, their two children, and black lab. Relocating to the triangle? Allow Jamie to help you through the process. Her firsthand knowledge and experience will surely help you through a smooth transition.