Integra Realty, Empowering Agents to Succeed
Careers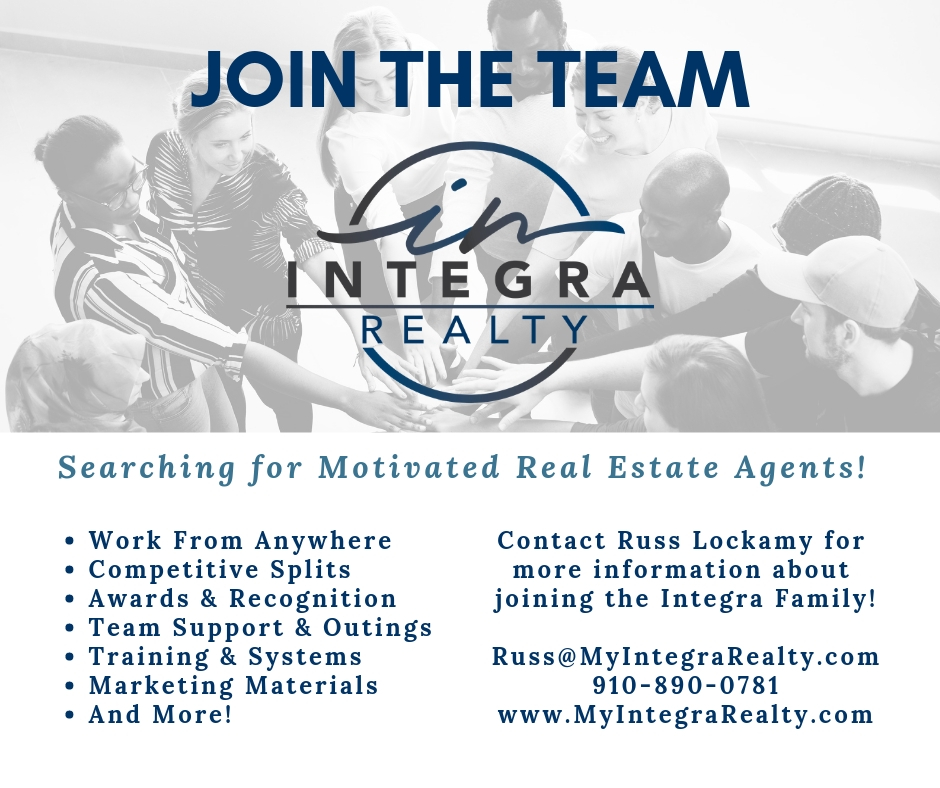 Integra Realty is a family owned, independent, and virtual brokerage based in North Carolina. It's focus from day one has been to "Empower Agents to Succeed." We accomplish this by offering our agents the best technology tools and unparalleled support, but where we truly excel beyond our competition are in the four key areas below.
We Provide One on One Training and Support from an Experienced, Full-time BIC - Our Founder and Broker-in-Charge, Russ Lockamy, is a former top producer that has seen just about every issue you can imagine in his time as a REALTOR® since 2007. Whether its as simple as a technical issue, a problem revealed in a home inspection, or assistance in building a business plan, Russ is there to help.
We Never Charge Agents Fees - At Integra Realty, we believe it's our responsibility to provide the technology tools and agent support for you to succeed. We provide these resources at no cost at all to the agent. Agents at Integra Realty pay for their NC Real Estate Commission Fees, Realtor Dues, and MLS Fees. We take care of the rest.
We Believe It's Your Business and Your Brand - We believe you should get recognized for your hard work, not Integra Realty. Because of this, we encourage our agents to brand themselves and come up with their own logos and slogans.
We Have a Higher Purpose - Our purpose and hope is that all of our work and efforts in completing our mission of "Empowering Agents to Succeed" points to our faith in God. We practice servant leadership that Jesus modeled in John 13 and 10% of all corporate profits goes to Christian based ministries.
If you are a Realtor looking for brokerage family that encourages and pushes one another to success, fill out the form below to schedule a one-on-one, confidential meeting with Russ today!
---
Ready to take the next step?
CONTACT US! [email protected]
Contact Us About Careers at Integra Realty